Nephilim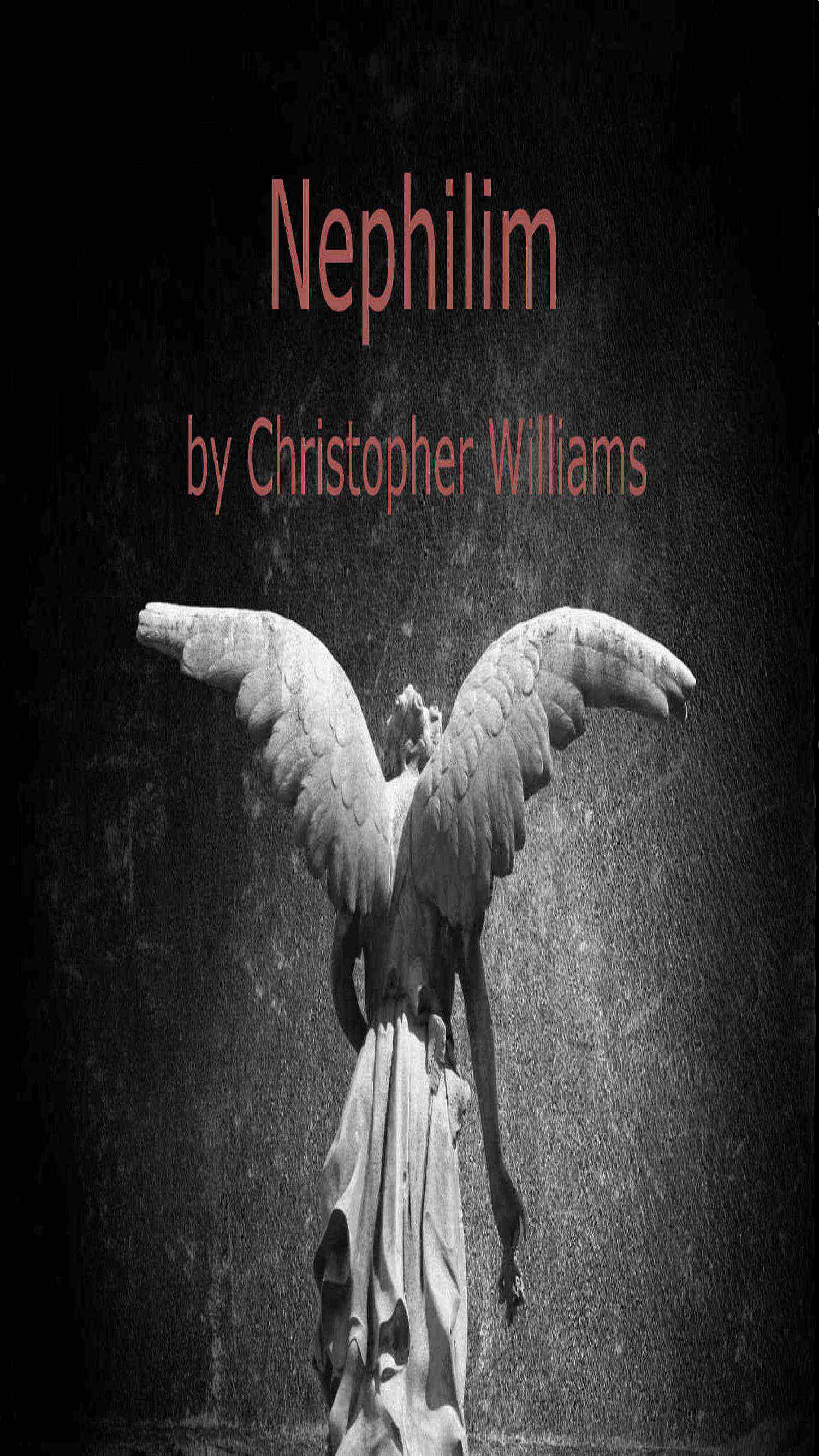 Daniel Swisher is on the run from the police, suspected in his own brother's murder. He's also being chased by the real killer, Shoftiel, who claims to be an angel.
In his thirties now, Daniel has lived a tough life. When he was a child, his parents were brutally murdered, a scene that still causes him nightmares. Not exactly a model citizen, Daniel was expelled from college for fighting and has been in and out of trouble with the law ever since. Having just come off of probation, Daniel is wary of the cops that are waiting for him when he gets home from work, but they are not there for him. They were sent to notify him of his brother's murder. Upon entering his apartment, they are attacked by a man with incredible strength and speed. The two cops are killed and Daniel barely escapes alive.
Daniel flees the scene, suspected of being a cop killer, and enlists the help of his friend, Tim Andrews. Together, Daniel and Tim begin putting the pieces together and realize that the crackpot killer actually believes that Daniel is a Nephilim, a descendant of an angel and a human.
Running from the cops and the killer, Daniel frantically struggles to clear his name and unravel the mystery of his family's murder.
Available in ebook format from the following online stores:
Sign up for Chris's Newsletter.